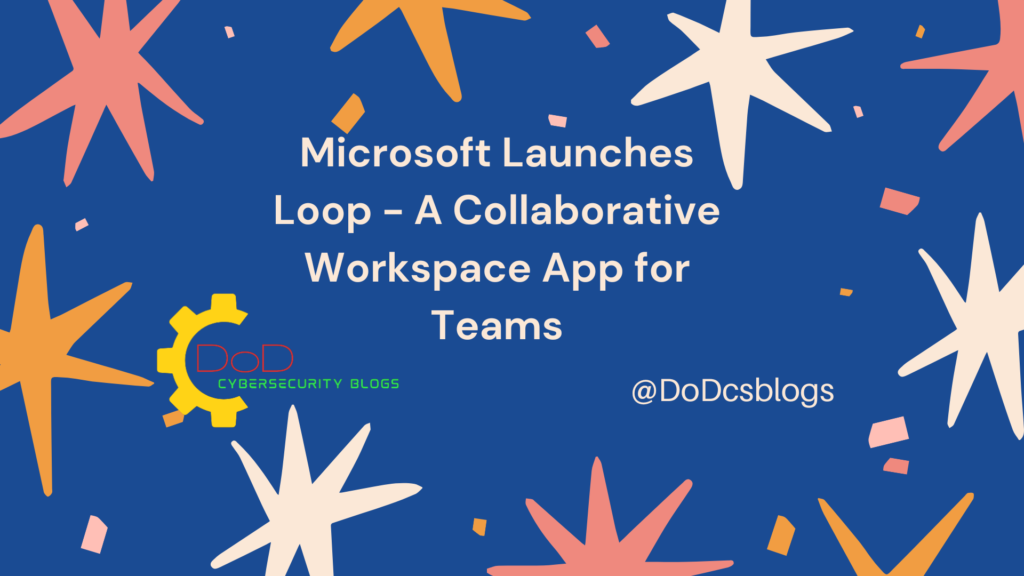 Microsoft has launched the public preview of Loop, its new collaborative workspace app. Loop is designed to provide a flexible and customizable platform for teams to collaborate and stay connected remotely or in the same office.
Loop is built on Microsoft Teams technology and provides users with tools to help them manage their work and collaborate with others. The app features a range of customizable templates that users can choose from to create workspaces tailored to their specific needs. The workspaces can be used for various purposes, such as team meetings, project management, or brainstorming sessions.

Some of the key features of Loop include:

Customizable templates for creating workspaces
Integration with Microsoft Teams and other Microsoft 365 apps
Real-time collaboration on documents and tasks
Support for video and audio meetings
Access to a library of pre-built components and connectors for building custom workflows
Mobile app for iOS and Android devices
Loop is designed to provide users with a flexible and dynamic platform for collaborating with others. The app is built on Microsoft's powerful Teams technology, which provides users with various tools for managing their work and staying connected. With Loop, teams can collaborate in real-time, share information and ideas, and stay organized and productive.

To start with Loop, users can sign up for the public preview on the Loop website. During the preview, Microsoft will collect user feedback to improve the app and add new features. Loop is expected to be generally available later this year.
Microsoft's new Loop app provides teams with a powerful and flexible platform for collaborating and staying connected. With its customizable templates, real-time collaboration tools, and integration with Microsoft Teams and other Microsoft 365 apps, Loop is poised to become a valuable tool for teams of all sizes and industries.

Source: