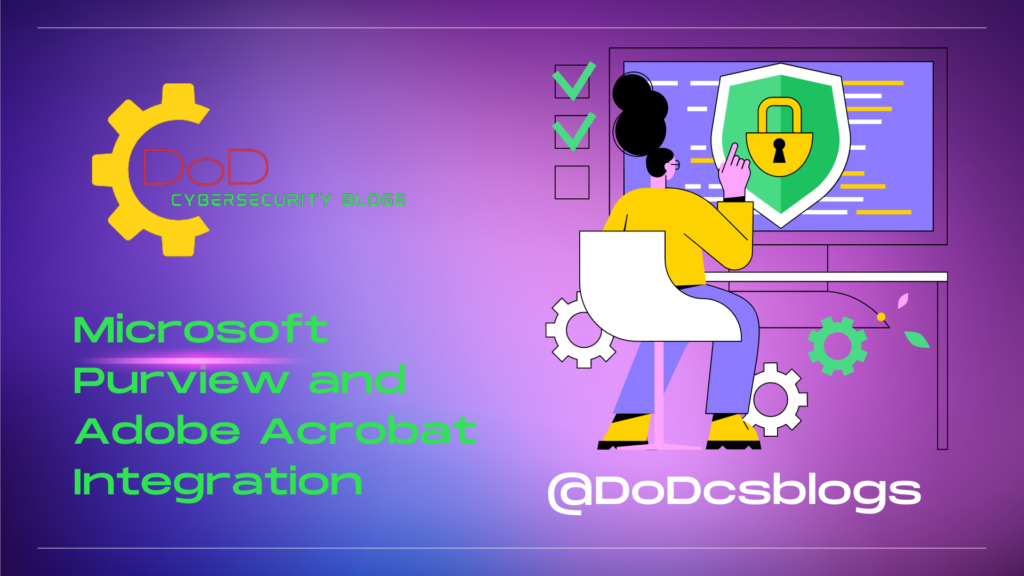 Microsoft has announced integrating its Purview information protection feature with Adobe Acrobat. This integration enables users of Adobe Acrobat to access Purview's advanced data protection capabilities directly within the application. This move is part of Microsoft's ongoing efforts to provide customers with easy-to-use and accessible security solutions.
Purview is a cloud-based data governance solution that helps organizations manage and protect sensitive data across multiple systems and applications. With this integration, users of Adobe Acrobat can easily classify and protect documents containing sensitive information, ensuring that only authorized personnel can access them.

This integration allows users to:

Classify and label PDF documents with sensitivity and retention labels from within Adobe Acrobat.
Apply data protection policies to PDF documents to prevent unauthorized access, sharing, and modification.
Monitor and control access to sensitive information within PDF documents using Microsoft's Data Loss Prevention (DLP) policies.
See the sensitivity and retention labels applied to a PDF document and the document's protection status within Adobe Acrobat's user interface.
Benefit from consistent labeling and protection policies across different applications and systems by integrating with Microsoft's Azure Information Protection unified labeling platform.
To get started with the integrated Microsoft Purview information protection feature in Adobe Acrobat, users must have a subscription to Adobe Acrobat DC and a license for Microsoft's Azure Information Protection or Microsoft 365 E3/E5 Compliance.

To summarize, Microsoft's integration of Purview with Adobe Acrobat provides users with a streamlined approach to data protection by enabling them to apply advanced data protection policies directly within Adobe Acrobat. This integration offers a seamless experience for users and ensures that sensitive information is appropriately protected across multiple systems and applications.

Resource:
https://www.microsoft.com/en-us/security/blog/2023/03/07/get-integrated-microsoft-purview-information-protection-in-adobe-acrobat-now-available/